Product Detail
Product Tags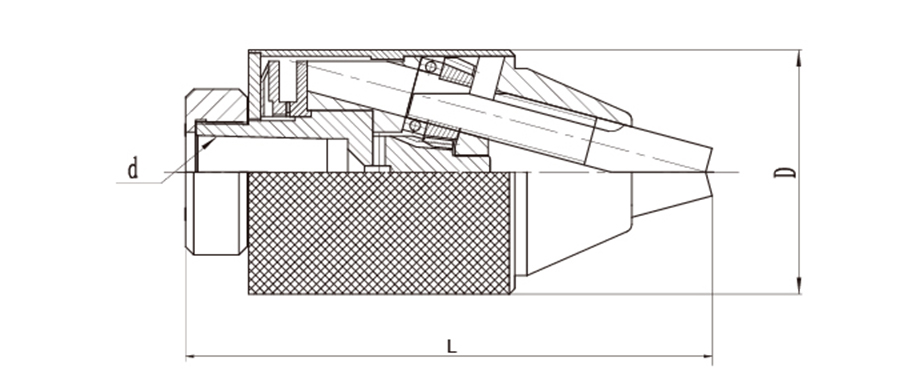 model
size
Clamping range
Drilling range
Tapping range
D
L
model
Mount
mm
in
mm
in
mm
in
mm
in
mm
in
J0113M-B12
B12
1-13
0.039-0.512
1-22
0.039-0.866
M3-M16
1/16-5/8
50
1.968
110
4.331
J0113M-B16
B16
1-13
0.039-0.512
1-22
0.039-0.866
M3-M16
1/16-5/8
50
1.968
110
4.331
J0113M-JT2
JT2
1-13
0.039-0.512
1-22
0.039-0.866
M3-M16
1/16-5/8
50
1.968
110
4.331
J0113M-JT33
JT33
1-13
0.039-0.512
1-22
0.039-0.866
M3-M16
1/16-5/8
50
1.968
110
4.331
J0113-B16
B16
1-13
0.039-0.512
1-30
0.039-1.181
M3-M24
1/16-7/8
55
2.165
118
4.646
J0113-JT33
JT33
1-13
0.039-0.512
1-30
0.039-1.181
M3-M24
1/16-7/8
55
2.165
118
4.646
J0113-JT6
JT6
1-13
0.039-0.512
1-30
0.039-1.181
M3-M24
1/16-7/8
55
2.165
118
4.646
J0116-B16
B16
1-16
0.039-0.63
1-30
0.039-1.181
M3-M24
1/16-7/8
63
2.48
130
5.118
J0116-B18
B18
1-16
0.039-0.63
1-30
0.039-1.181
M3-M24
1/16-7/8
63
2.48
130
5.118
J0116-JT33
JT33
1-16
0.039-0.63
1-30
0.039-1.181
M3-M24
1/16-7/8
63
2.48
130
5.118
J0116-JT6
JT6
1-16
0.039-0.63
1-30
0.039-1.181
M3-M24
1/16-7/8
63
2.48
130
5.118
Taper mount tapping and drilling self-tightening chucks are specialized tools that are used to hold and secure drilling bits and taps in place during machining operations. These chucks are essential components of any machining setup and are used extensively in various industries, including aerospace, automotive, and manufacturing.
The taper mount chuck design is based on the Morse taper system, which is a standardized method of securing tools in a machine spindle. Taper mount chucks feature a male taper that is designed to fit snugly into a corresponding female taper on the machine spindle. This provides a secure and stable connection that ensures precise tool alignment and minimizes tool runout.
One of the key advantages of taper mount chucks is their versatility. These chucks can hold a wide range of tool sizes and shapes, including drill bits, taps, reamers, and end mills. This makes them ideal for a variety of machining applications, from drilling and tapping to boring and milling.
Taper mount chucks are available in a range of sizes and styles to suit different machining requirements. Standard taper mount chucks are typically designed to fit into the Morse taper on the machine spindle, while extended taper mount chucks feature longer tapers for increased rigidity and accuracy. Quick-change taper mount chucks are also available, which allow for rapid tool changes without the need for additional tools or accessories.
In addition to their versatility and ease of use, taper mount chucks are also known for their durability and reliability. These chucks are typically made from high-quality materials, such as hardened steel or carbide, and are designed to withstand the rigors of heavy-duty machining operations. They are also relatively low-maintenance and require minimal upkeep to ensure long-lasting performance.
When using a taper mount chuck, it is important to ensure proper tool installation and alignment to avoid tool runout and reduce the risk of damage to the chuck or machine spindle. This typically involves carefully inserting the tool into the chuck and tightening the chuck jaws to secure the tool in place. It is also important to regularly inspect the chuck for wear and damage and to replace any worn or damaged components as needed.
Overall, taper mount tapping and drilling self-tightening chucks are essential tools for any machining operation. They provide a secure and stable connection for a wide range of tools, and their versatility and durability make them ideal for a variety of applications. By choosing the right taper mount chuck for your specific machining needs and following proper installation and maintenance procedures, you can ensure reliable and consistent performance for years to come.
---
---
Write your message here and send it to us